Update on the clean water project…
Well-building is tricky in this part of the world as it depends on the seasonal cycle and the height of the water table. An unexpectedly early and extreme wet season last year brought work to a sudden stop just when casing a successful hole was about to begin. The contractor is now expecting to be able to complete the job in March or April when the water level should allow full access before the next wet season begins. 
The finished well to provide easy access to uncontaminated drinking water for the whole village as well as satisfy the government's requirements for registering the school.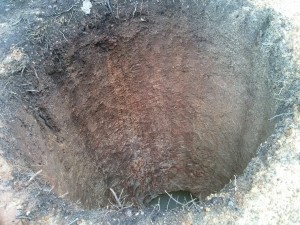 A good hole plus a good water supply