'You are our light.'
Five Yiben students have just completed a very successful first term with EducAid. Director, Miriam Mason-Sesay, has provided places at their Maronka School for the Class 6 students this year to boost their academic levels and help prepare them for Secondary School Entrance Exams.

It was was a brave step for the children to venture out of their tiny village into the big unknown and an act of faith for their families to let them go. Congratulations to Sallay, Kumba-Hellen, Brima, Sarah and John on your enthusiasm and success and thankyou to Miriam for the opportunity and support for the students and teachers of Yiben.

Homecoming for the children and families was emotional with tears of pride and joyful spontaneous dancing. The villagers, amazed at the progress and maturity the children have gained in just 3 months, have declared, 'You are our light'.
The five are blazing the trail for further education in Yiben and will very likely be joined by the last Class 6 member, Foday, on their return to Maronka for second term. Mallam has proudly named them 'The Motivation Team'.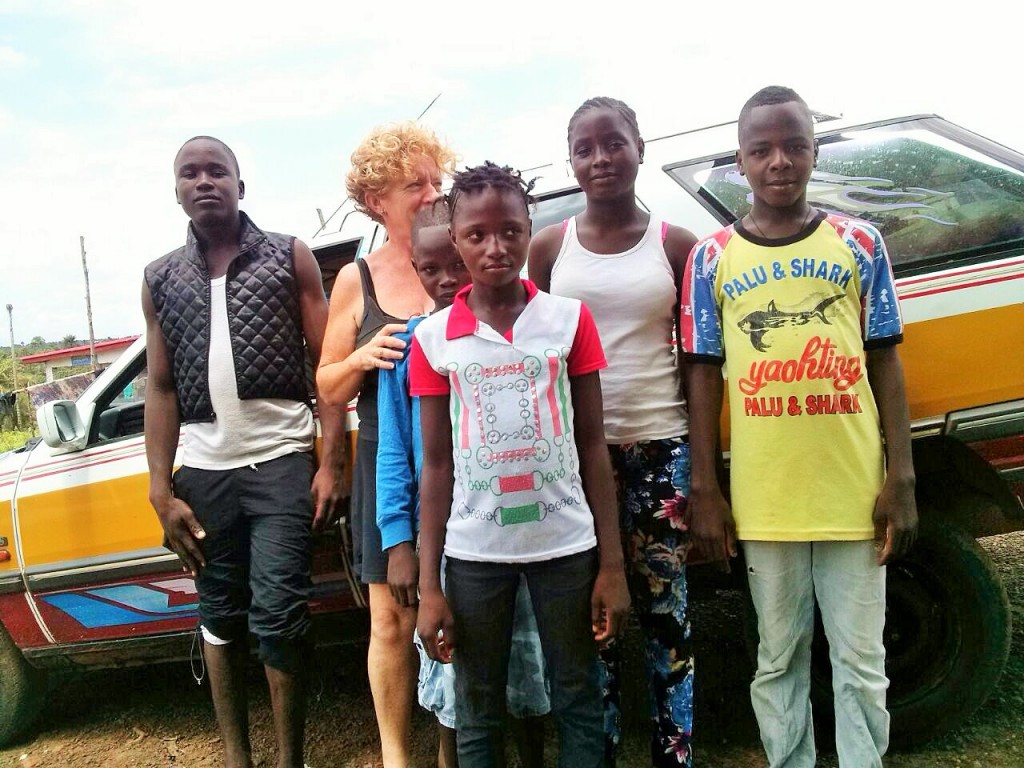 Pictured from left: John, Miriam, Sarah, Kumba-Hellen, Sallay and Brima looking confident, relaxed and quite grown-up as they prepare for the 3 hour taxi ride with Mallam back to Kafogo  for the holiday break.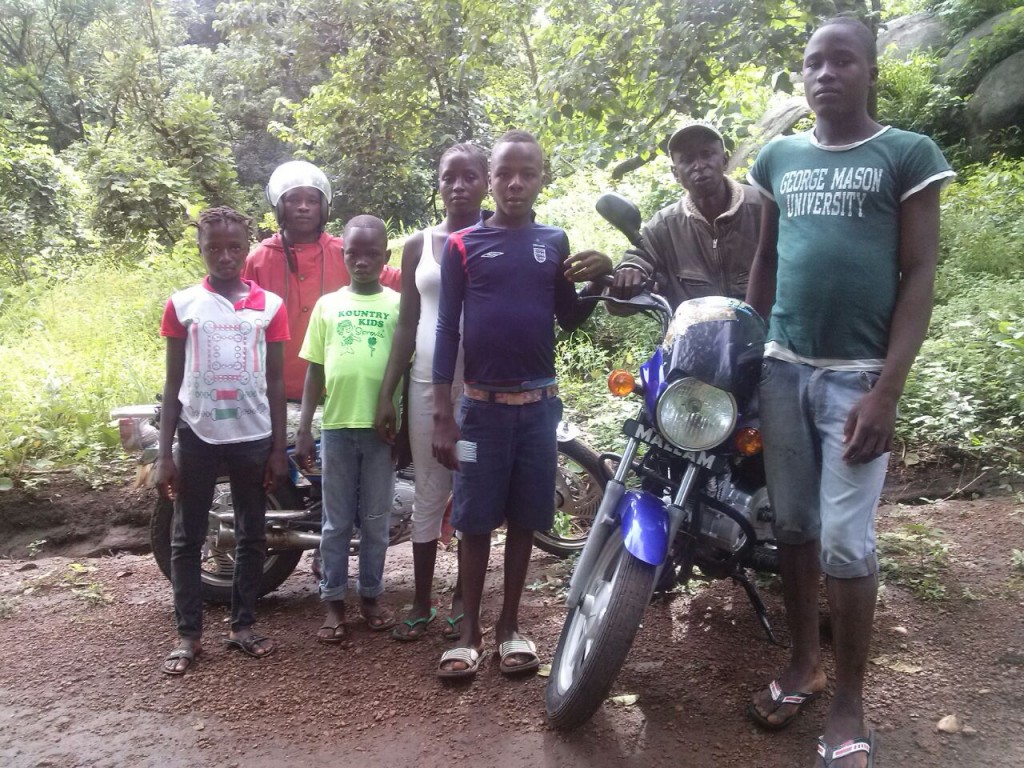 Traveling some of the way from Kafogo by bike speeds up the trip, but its a walking track from here.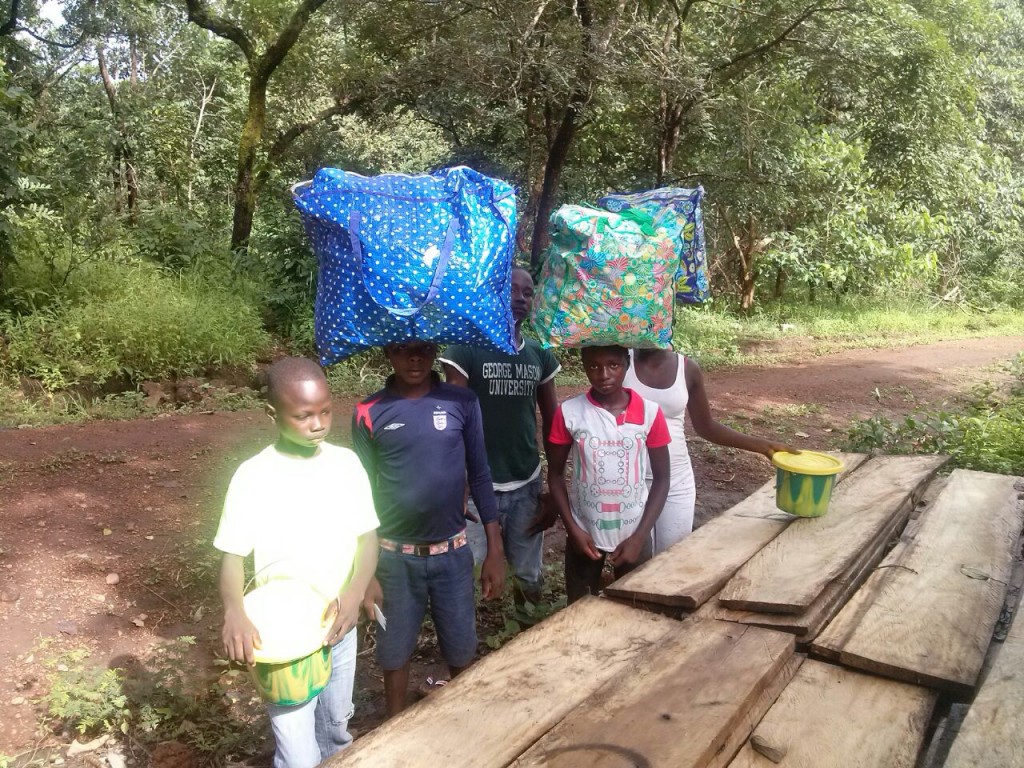 Setting off on the last leg to Kayiben, Sarah, Brima, John, Kumba-Hellen and Sallay.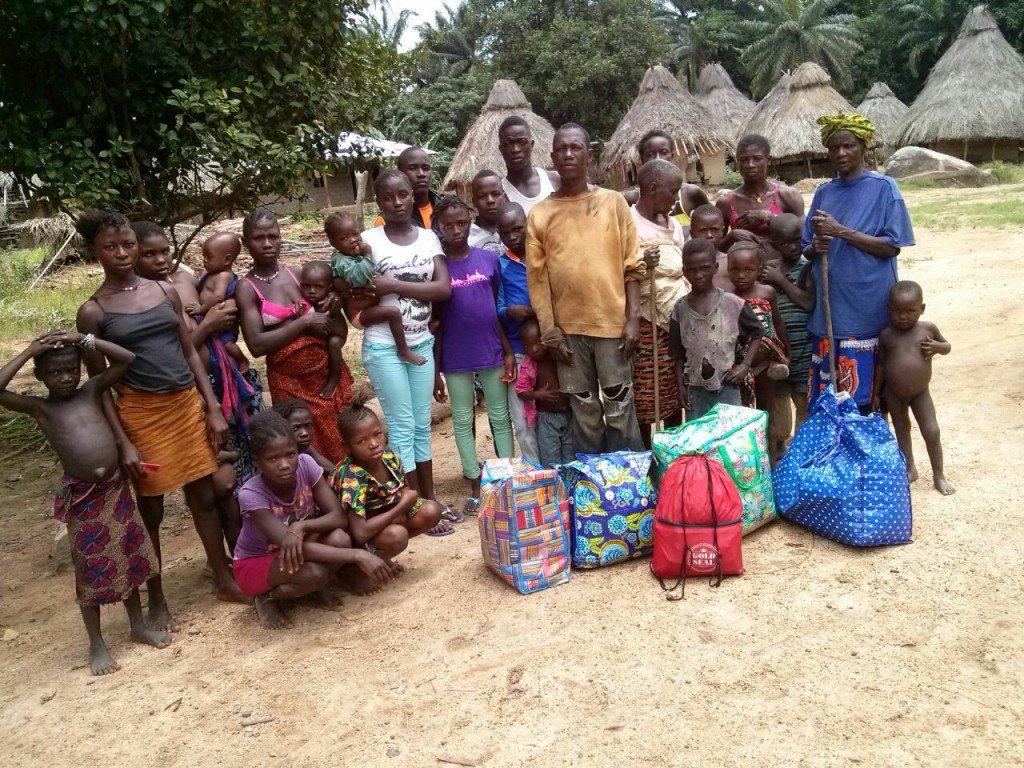 Home with family and ready to share their experiences.