Yiben is on the national health map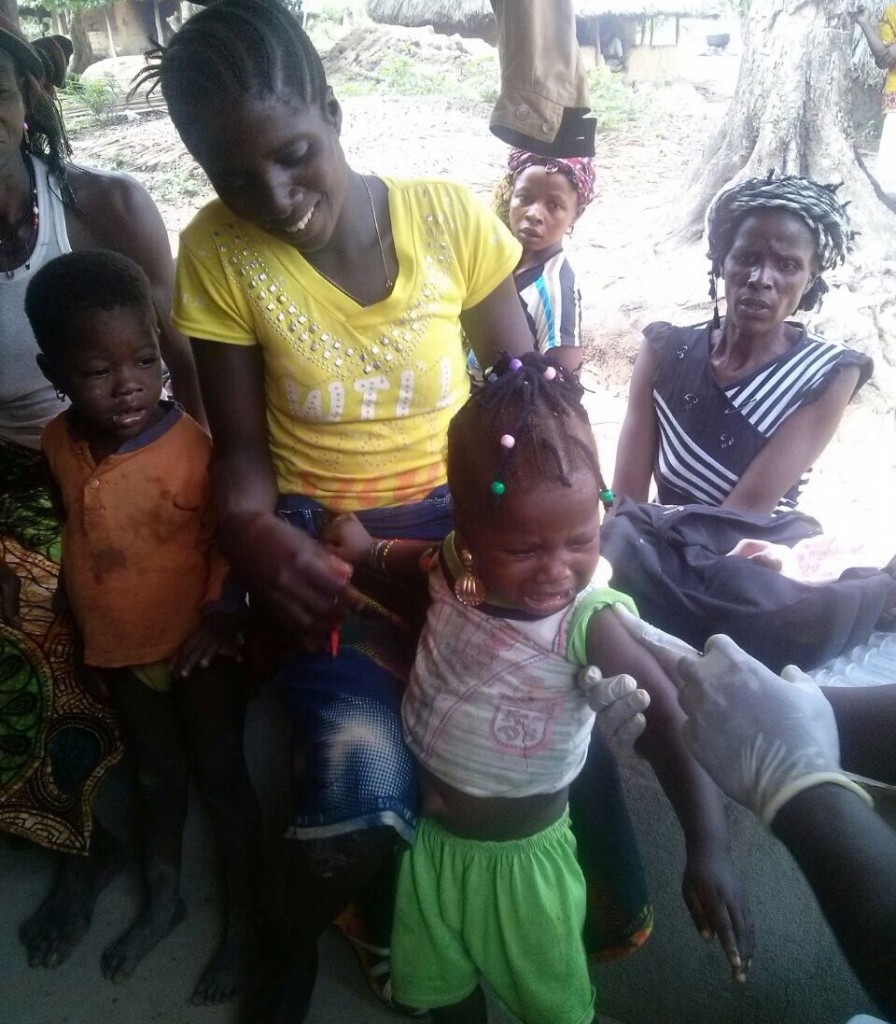 Throughout Sierra Leone 1 in 5 children dies before their fifth birthday. They die from common, preventable causes such as malaria, respiratory diseases, diarrhoeal diseases and a range of diseases that have been largely eliminated in the western world by immunisation – tuberculosis, polio, tetanus, diphtheria, measles, hepatitis B and yellow fever. 
In July this year, Yiben was included in a national immunisation program for the first time ever and 360 children from 1 to 15 years lined up to be vaccinated against measles. This was as a direct result of the project, Mallam's advocacy and his efforts to organise transport for the Red Cross medical team to get there. Yiben and surrounding communities are now recognised on the national health map.