First project – Clean water
Providing access to clean water is our first project as SET4LIFE Australia.
We are funding an upgrade to the well that was sunk in 2014. Difficulties encountered with rock forced this well to be finished in traditional style – an uncased pit requiring a bucket. While this provides water for gardens,  it is not clean enough to drink so does not satisfy the government's requirements for registering the school.
The new well will be cased, capped and equipped with a hand pump. Hopefully it will ensure safe, permanent and efficient access to clean drinking water.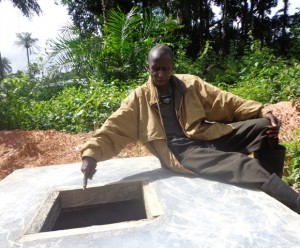 The work is being overseen by Mallam.